CANADA SEA TO SKY 2018
Evènement
Trop tard c'est passé !!
0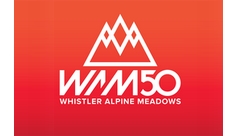 Date:
vendredi 14 septembre 2018
00:00
-
dimanche 23 septembre 2018
20:00
Lieu: Vancouver
Séjour co-organisé par Christophe Le Saux et Tiffany Saibil en Colombie Britannique et par le Whistler Alpine Meadows Race.
Informations sur la course : ici.
Programme 2018 à télécharger ici en français. English program here.
Trail running trip on the West Coast of Canada with timed stages /racing, discovery, and fun.
We start from Vancouver next to the ocean, then experience the deep forests of the Coast Mountains, and work our way up to the Alpine in Whistler. The trip covers hundreds of kilometers and 15,000 meters of gain over the week with daily options.
We discover local animals, food, beers/wine, First Nations culture, and running community.
It is a great mix of traverses and verticals, with the final leg being WAM race (Coast Mountain Trail Series) - Spaces limited!!
Trip is open to both hikers and runners (hikers on modified program) French and English staff.
To get an idea of trip program see Canada Sea To Sky Trail Trips
Cette adresse e-mail est protégée contre les robots spammeurs. Vous devez activer le JavaScript pour la visualiser. if interested and we'll send out the program and pricing.
Location
From Vancouver you are soon into the unique blues and greens of the Pacific Northwest.
A 40km fjord extends north to Squamish and granite wall of The Chief. The 'Outdoor Recreation Capital of Canada' is famous for rock climbing, mountain bike /foot trails, and kitesurfing. We then go inland to Whistler, top rated mountain resort in North America.
First Nations history and local respect for nature feature throughout.
Terrain
The trip covers 150-300km with 10,000+ meters gain (depending on your choices).
Don't let some low mileage days fool you. These trails are challenging with tree roots, scrambling, and damp climate known to the BC coast. The schedule was made so you can push on bigger days while still hitting the trail in between.
Lodging
14-18 Sep – North Vancouver Hotel (motel)
18-20 Sep – Squamish Adventure Inn (hostel)
20-23 Sep – Whistler Athlete's Centre (accommodation for 2010 Olympics)
*Rooms are on shared basis. If you want a private room it may be possible with a supplement, you need to specify when registering for the trip.
Price
$2,350CAD /1,550EU per person – Registration BEFORE 30 January 2018
$2,400CAD /1,600EU pp – Registration After 30 January 2018
$2,450CAD /1,650EU pp – Registration after 30 May 2018
* Team Globetrailers Active Members get a 50.00 Euro discount.
**$100 supplement if you are doing the Whistler Alpine Meadows 115km category.
Package includes:
* Transportation
- Sept.14th pickup from North Vancouver Seabus station and transfer to hotel
- Transfers to and from the run locations.
- Transfer from Whistler back to Vancouver or airport on last day
* Hotels
- Lodging September 14-23rd (as listed above)
* Meals
- Meals included except where specified in the program. The open evenings allow people to explore locally according to taste, budget, and energy levels. 2 lunches not included (race day and on the Whistler 'open' day as people may be out on different activities.
- Squamish and Whistler accommodations have fully equipped kitchens for our use
- Drinks at meals are not included. It is customary on our trips to do a shared 'aperitivo' where people contribute for alcohol &/or non-alcoholic beverages & snacks.
Staff
- experienced event management /trail runners, and we work with local partners onsite
- WAM race is organised by Ridgeline Events, known for great trail races in B.C.
Coaching
- Advice during the trip on trail running and race / or general trip preparation is possible
Prizes, Gift Bags, Celebrations
- Welcome Dinner and Closing Brunch
- WAM: Finish line BBQ + finisher medals + branded race Tshirt (25km & 50km only)
- Gift bag & prizes – including
Email
Cette adresse e-mail est protégée contre les robots spammeurs. Vous devez activer le JavaScript pour la visualiser.
Toutes les Dates
Du

vendredi 14 septembre 2018

00:00

au

dimanche 23 septembre 2018

20:00